DC DRAGON BOAT CLUB
This Is Our Passion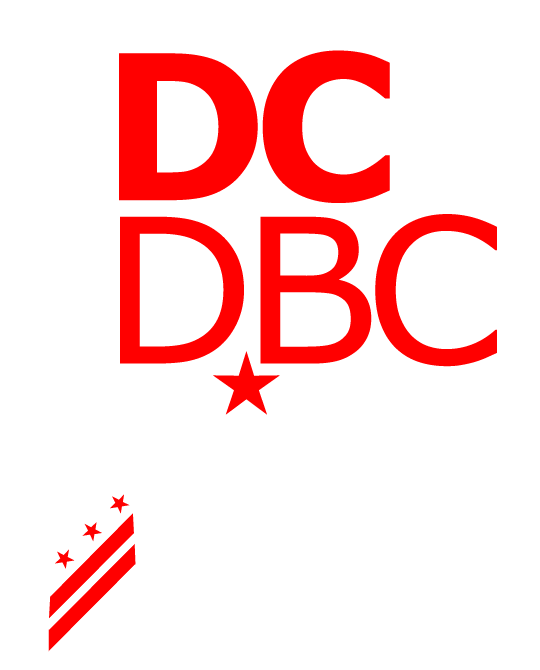 If you're ever down at District Wharf on a warm evening, you might catch a glimpse of us as you gaze across the Potomac River. Twenty paddlers, a steerer, and our coach in a long, canoe-like boat. Watch as we paddle back and forth in synchrony. Commands echo across the harbor…
"Paddles up!"…"Sit Ready!"…"Attention!"
Paddles pierce the water and glisten in the setting sun. In together, out together – working as one. This is the sport of dragon boat racing.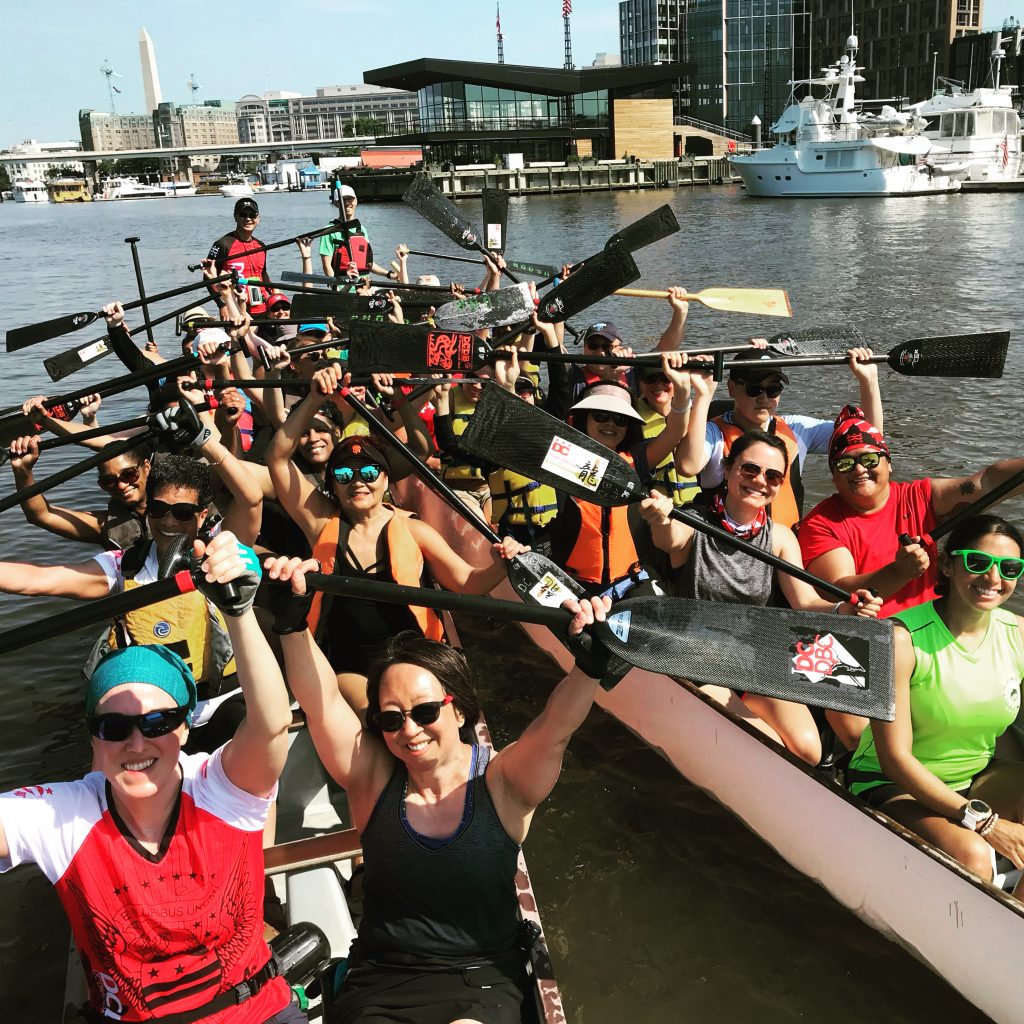 This is our passion.
This is what brings us together.
This is DC Dragon Boat Club.
Learn To Paddle
Come learn to paddle with us! No prior experience or equipment necessary and our paddlers come from all walks of life and every age bracket. Starting in April, we run beginner practice every Saturday from 9:00am to 10:30am. Interested? Check out our practice information for more details.
Race With Us
Want to experience the adrenaline rush of dragon boat racing? Our club participates in several races each season, both in the DC area and across the country. With some of the most talented dragon boat coaches in the DC area, you'll gain top-notch instruction and race with other committed athletes.
LOCATION
The DC Dragon Boat Club practices at The Wharf.
975 Wharf Street, SW, Washington, DC 20024
When you first arrive, look for a bunch of paddlers gathered in front of Maine Lobsterman Memorial at the Market Pier. The Wharf is conveniently located along Maine Avenue in Southwest DC, just a short walkable distance from the Washington Monument / National Mall, across from East Potomac / Hains Point Park, or a short walk from either the Waterfront or L'enfant metro stations.
Parking Information During Practice Hours
Street parking is available on Water Street & Maine Avenue with 2-hour meters now enforced from 7am-midnight, Mon-Sat. Sunday Parking is free. You can park for free for two hours on the adjacent 4th street and 6th street, as well as further along Maine Avenue toward the Waterfront metro station. These parking areas are within 200-300 meters from The Marina. See the map below for parking.
DIRECTIONS
From the Waterfront/SEU Metro: Exit the Metro Station & turn Right on M Street, which turns into Maine Ave. Cross the street to your Left, onto 6th St, toward the waterfront. DC Dragon Boat Club is located at The Wharf. We meet in front of the Maine Lobsterman Memorial at the Market Pier.
From the Circulator Bus, Convention-Waterfront Line: The Circulator Bus runs daily, every 10 minutes, from the convention center with stops along the way through the city. Disembark at the last stop in the direction of SW Waterfront.
From I-395, Virginia/Maryland: Take I-395 North toward Washington, D.C., cross the 14th Street bridge. Take the exit to Maine Avenue and keep to the right which puts you on 9th Street, SW. At the traffic light, go straight through the intersection to Water Street, SW and then turn left.
From New York Avenue, 7th Street NW, the National Mall: Follow New York Avenue into Washington, D.C., follow signs toward Massachusetts Avenue. Before reaching Massachusetts Ave., turn left onto 7th Street, NW and take 7th Street south across the Mall. 7th Street ends at Water Street, SW. Turn left on Water Street.

CAN YOU BELIEVE – WE DO ALL THIS FOR ONLY $150 A YEAR
Should you feel generous, DCDBC is always thankful for any extra funds we can acquire. Donate here with this form.